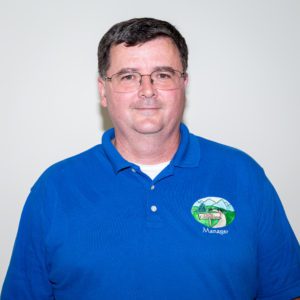 I started working at DCI in July of 2012.  My first position with the company was Program Manager.  I then moved to Community Relations Manager. I work with businesses on jobs for clients and I also run the Department of Rehabilitation contract work.
I grew up and have lived in the local in the Martinsburg area, except for the time I spent in the US Air Force.  I graduated from Hedgesville High School and then went to Shepherd University.  I took time off from Shepherd University and joined the Air Force as a Prop and Jet Engine Mechanic.  When I received my degree from Shepherd University the 167th TAG in Martinsburg sent me to Air Force Officers School and the USAF Pilot training.  I then was assigned as a C-130 pilot at the 167th. After retiring from the USAF I went to work for a computer company in Berkeley Springs WV, where I did networking and repair on computer systems for businesses and the school system.
I then took a job with the Boy Scouts of America and as a District Executive. I was in charge of all Scouting in Berkeley and Morgan Counties in WV.  This is how I learned about DCI – where I started the Scouting unit there.  When I stopped working at the Boy Scouts, Ms. Cloughfeather asked if I was interested in working with her, and since this was my favorite Scout unit I told her I would like to do that… and that is how I came to work at Daily Companions.