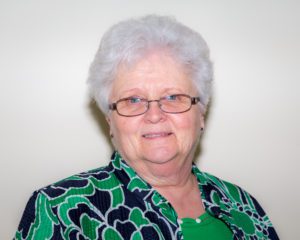 Having a brother with special needs allowed me to see the world from two different perspectives. While I enjoyed the activities offered to those without challenges, it was sad and hurtful to see my brother, Arty denied those activities and to hear crude comments of the public. During my teenage years, I volunteered at Camp Fairlee that worked with individuals with special needs. Because of my volunteer work, I decided to enter the medical field. While in nursing school, I had the honor to meet with Dr. MacEwen, at the Alfred I. Institute. Dr. MacEwen was one of the top surgeon's in the country that performed surgery on children with physical disability development. I was fortunate to spend time discussing physical disabilities with him, and he was my mentor for my final paper in nursing school. After graduating, I was a neuro-surgical and emergency room nurse at the Delaware Hospital in Wilmington, DE.
Being involved in community service has always been an important part of my life. Because of the impact Arty and the Alfred I. Institute had on me, I decided to contribute to my community by being involved in community development, politics, and I have also written a Mentor Program for women offenders that reduced the recidivism rate during the first and second year after the release of the inmate.
I have raised three children and the proud grandmother of two beautiful grandchildren. I am married and have lived in WV since 2000.
In 2001, Arty's leg was broken while living in a residential facility in Delaware and I invited my brother to come live with me so I could take care of him. Arty was full of life and enjoyed socializing with friends, visiting new places and eating out at his favorite restaurants. His favorite saying was "Don't tell me what I can't do, let me show you what I can do." I was amazed at the services West Virginia had to offer individuals with disabilities, and I had never heard of another state who offered such wonderful programs.
It was because of Arty and his dreams for himself and his friends that I started Daily Companions, Inc. I promised Arty that Daily Companions, Inc. would always offer the highest quality of life to individuals with special needs.
Today Daily Companions, Inc. specializes in competitive employment opportunities and independent living for individuals with special needs, keeping Arty's dream alive and well.