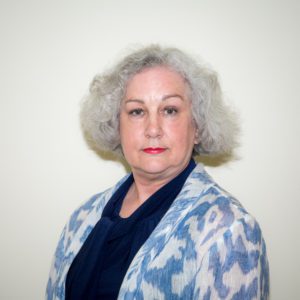 I started work for DCI in July 2010, first as a receptionist, then Administrative Assistant to the CEO.  Each position has allowed me to see the "inner" and "outer"  workings of DCI.
My background has been in the medical field, working as a receptionist and medical records for Scott & White Georgetown in Texas.  I have also worked the front desk in a nursing home.  This gave me experience working with the elderly, the seriously ill, families, etc.  But I never gave any thought to the special needs population as I never crossed paths with them.  Working at DCI has been and remains a real eye opener!
First, never a day goes by that one of the clients does not fail to hug you, give a compliment, or just make it very plain how glad they are to see you!  No matter their challenges or circumstances, they consider themselves happy, productive individuals.  Really puts any problem I may be experiencing in perspective!
Second, our CEO Ms. Cloughfeather, as well as the rest of our team, are all passionate and totally committed to this population.  Monthly meetings are held to brainstorm about ways to enhance our clients Day Program, such as including yoga, dance, swimming, and drama to work both mind and body.  I am responsible for seeking out speakers to help enlarge our Client's world such as thru banking, food production, hair and skin care and the like.  The Friday Field Trips remain a real source of pleasure and I strive to find outings that help expand their knowledge of how our world works, the opportunities that they might miss otherwise.  I have found that initially, some individuals and/or companies have been hesitant about hosting our individuals; however, after the field trip, there has always been an enthusiastic "your group is welcome back anytime!" response.
I have had the pleasure of working as a Companion on occasion.  This has enabled me to get better acquainted with different individuals, their hopes, and dreams for now and for the future.  Some may feel that their dreams are unachievable; but think of this – "Life is a song – sing it. Life is a game – play it. Life is a challenge – meet it. Life is a dream – realize it. Life is a sacrifice – offer it. Life is love – enjoy it." Sai Baba  This is how our Clients live their lives.  What a great example for us all.
I can truthfully say that this is the only job I have ever had where I look forward to coming to work, usually brimming with ideas, and eager to see what the day and the Clients will bring!