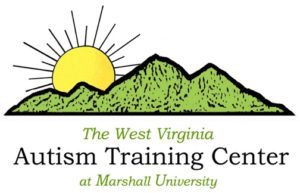 The West Virginia Autism Training Center (WV ATC) was established in 1984 by the WV Legislature and is housed at Marshall University. Services are available statewide to families of West Virginians with autism spectrum disorders as well as their educators and others significant in their lives.
Training, family coaching, lending library materials, positive behavior support programs, and a variety of other services are offered by the WV ATC.
This year, DCI and WV ATC professionals met and realized they shared a vision for supporting young adults transitioning into employment, independent living, post-secondary and other adult roles and responsibilities. WV ATC staff began working closely with DCI to improve services for adults with autism living in the eastern panhandle of West Virginia. DCI has offered office space for WV ATC staff to host workshops, classes, and meetings and WV ATC staff even began teaching drama classes for individuals in the DCI day program.
Collaboration is critical. Supports for individuals with autism and other disabilities will improve when agencies enter into collaborative relationships. We at the WV ATC are overjoyed to have found like-minded professionals willing to work together to increase the quality of life for our friends with autism.
Please visit www.marshall.edu/atc to learn more about the WV ATC and the supports available to individuals with autism living in West Virginia.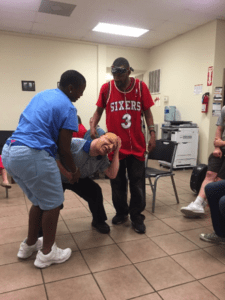 DCI participants doing mask and emotion work at a recent class taught by WV ATC staff.