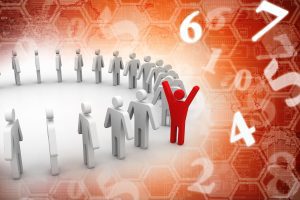 Ok you have gone through all the steps to apply for the I/DD wavier and you have in your hand a letter that says you are eligible.  Now you have to wait for a slot for services to open.  Realistically due to the demand for services you will be waiting for about 5 to 6 years before a slot is available.
The good news is there are other resources and programs you may be able to use while waiting.  Along with your I/DD eligibility letter you should receive a list of other resources/programs that you might be able to use while waiting for your slot to open.  One of the programs listed is the Support Grant for Individuals on the West Virginia I/DD Wavier Eligibility Applicant List.
Contact information for this program is:
Web Site: www.wvdhhr.org/bhhf/mrdd.asp
Phone:  304 356-4811
Contact person:  Mr. Steve Brady
Steve will give you contact information for several agencies in your area that actively work with the Support Grant program.  Once you have established contact with an agency you will then need to have a face to face meeting with a Service Coordinator who will review program options with you and explain support you can receive while on the grant.  You, the Service Coordinator and a Behavioral Support Professional will develop an Individualize Program Plan for your grant application.  The application will be submitted along with the plan.  You will hear directly from Mr. Brady and the Service Coordinator about your status with the Support Grant.   The attached description gives you the type and amounts of support services that are available through the Grant.  This is a grant that will need to be reapplied for by your Service Coordinator every 3 months and will need to have a new IPP written every 6 months.  Eligibility is based on the availability of funds and needs of the individuals.