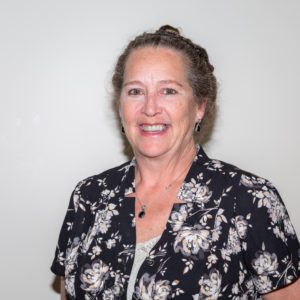 My name is Holly Barry, Customized Employment Specialist with Daily Companions, Inc.  I graduated from Shepherd University with a Bachelor's Degree in Psychology/Sociology.  I also studied and received training from Shepherd Pratt and numerous other workshops, classes, and training related to social work and human services.  Through DCI I completed the Daniel Memorial Independent Life Skills Training Certification, First Aid/CPR/AED Certification, Health and Safety, CPI and Therapeutic Options Training Certifications.
Over the past 2 years, I have been representing DCI in a community rehab program in which we provide support services for the Division of Rehabilitation.  These support services, along with advocacy and service coordination include community-based and life skills' assessments and training, job placement and job support coaching.  An important aspect of my work is establishing and maintaining community supports, furthering education and awareness of the public, and connecting for mutual benefits with employers/organizations to meet the needs of our growing community.  I look forward to the challenges of creative programming that effectively serve individuals to improve their quality of life, gain greater independence and provide opportunities for utilizing their full potential through volunteer work experience, community exploration and/or competitive employment.
I have been fortunate to be involved with the Customized Employment Grant Opportunities which has opened doors for many of the consumers we serve.  The hands-on training through Griffin-Hammis Associates for Customized Employment enables the more traditional methods for preparing for and gaining employment to go by the wayside or be modified, bringing new light/new strategies for focusing on the consumer's qualifications, interests and abilities.  The discovery process is the key concept for identifying the best pathways for career development.  Hence the word "key" unlocking the door to discovering an individual's talents.
If you are interested in having your loved one gain satisfying employment, don't hesitate to give me a call at Daily Companions, Inc. Monday through Friday, 8 am to 4 pm.