Mastering Your Own Life, Authoring Your Own Story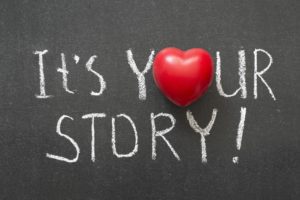 The customized employment program at Daily Companions, Inc is a four-step "Steps to Success" process toward entering the workforce into a position of competitive wage employment.  This lays the foundation for a rewarding career built around your own unique talents, interests, and abilities.
Step 1 – Getting to Know You, Getting to Know Us
This is an information gathering and relationship establishment process.  This is where we collect your personal information, then move on to getting to know who you are as a person.  Where you like to go in the community, who you like to spend your tie with where you live, and what you like to do.  This is a basic overview of who you are as a person and is the information we use in the future to target job searches.
Step 2 – Developing Your Interests and Identifying Your Employment Goal
During Step 1, part of the process is collecting information about tasks that you would like to perform.  For example, perhaps you help at home by gardening, cleaning the kitchen, cooking dinner, or taking out the garbage.  These can be representative of competitive job skills, and we will take them into account when going into the community and identifying tasks that others perform at their jobs. During this time, we may identify volunteer opportunities at various locations, to move on to Step 3.
Step 3 – Assessing Your Skill Level
This is where we go to job sites and perform certain actions that you may undertake if you were employed there or at a similar location.  This is to establish an understanding of your skill level, and help in determining what tasks best represent your unique abilities. This allows us to customize a job search and help guide you to meaningful employment that will fit both your needs as well as the employers.
Step 4 – Getting the Job
This is where you find your employer. This step includes negotiations with employers about job tasks, hours, pay, and support options that can be provided to you to help obtain and maintain your job. Though we will be standing behind you all the way, we stress that this part of the process is based on your wants, needs, and abilities.
This is your life, and you have the right to author your own life story.  We provide a toolkit for you in the form of professional support, but you build the foundation for your career and gain further independence.